Technology Development Resources
Diagnostics Research and Development Resources
Human Specimen Resources
Ethical, Legal and Social Implications of Biobanking in Cancer Research
Last Updated: 09/28/17
Contributing to Cancer Research
There are many ways that individuals can contribute to make a difference in cancer research, including volunteering, donating tissue, participating in a research study or clinical trial, or being a research advocate.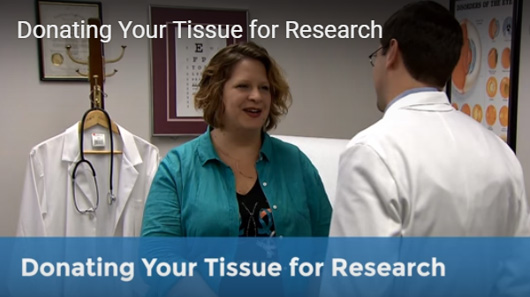 Watch a video about tissue donation with personal perspectives from cancer survivors and doctors.

Patients and family members with questions about tissue donation, biospecimens, and biorepositories can find helpful resources and FAQs at our Patient Corner. Visit the Patient Corner.